Creative economy and innovation
One of our main focuses at Arion Bank in terms of sustainability is to help stimulate a flourishing and creative economy. In recent years we have collaborated on a wide range of exciting investment projects with our customers with the aim of strengthening the business sector in this country. We have tried as far as possible to ensure that non-banking companies under our ownership are sold to a diverse group of owners and listed on the stock market. Arion Bank has been involved in the majority of IPOs in the past few years, thereby contributing to the regeneration of the Icelandic stock market and adding to the number of investment options on the general market.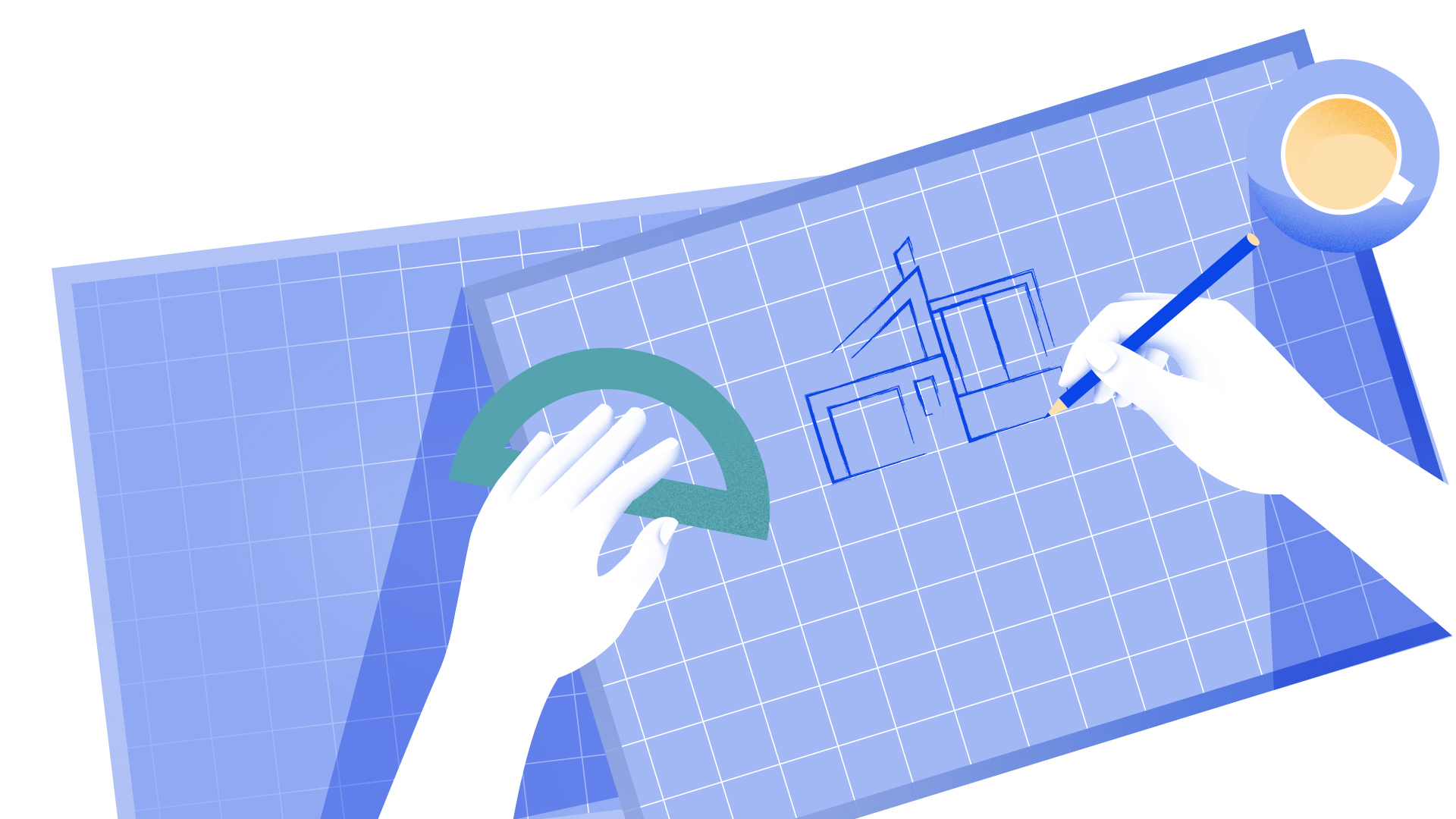 The financial system is one of the fundamental components of society. A well-functioning financial system is vital for investing money and for funding the projects society wants to undertake. It is a prerequisite for economic growth and is important for all areas of society.
Our role is to facilitate the flow of funds from savers, institutional investors and other investors to households, entrepreneurs and companies who require funding to realize their ideas. Our goal is to perform this duty responsibly and effectively. We provide our customers with support in whatever they choose to do and help them reach their goals. We aspire to be a reliable investment partner, whether the customer is a person intending to buy a family car or a house or whether it is a company making a major investment. This is how we lay the foundations to our customers' prosperity and stimulate more investment, development, economic growth and a creative economy.
We also firmly believe that cultivating innovation has a positive impact on society and we are therefore committed to supporting innovators, which includes providing them with advice and access to funding and by helping companies in product development. Art and design are also major contributors to creating an economy characterized by creativity and innovation and Arion Bank provides strong backing to such activities.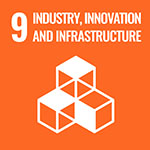 Arion Bank's commitment to innovation and its active participation in development and investment projects and responsible banking supports two of the UN's sustainable development goals, namely decent work and economic growth, and industry, innovation and infrastructure.
Innovation
Promoting innovation has become a key focus for Arion Bank.
The Bank's strategy is to be a market leader in terms of innovation, efficiency and security in financial services. In order to achieve this we are continuously developing services in response to an ever-changing environment, utilizing our highly capable human resources, own technological solutions and selected partners.
A culture which nurtures innovation
The environment for financial institutions is constantly evolving. The focus on innovation is therefore vitally important throughout the Bank in order to respond to changes and to improve the Bank's ability to compete in the long term. We continually examine whether the current methodology behind products, services and processes is the best way to achieve success and this approach represents a key component of the culture the Bank seeks to nurture.
Effective processing of innovative ideas
It's vital that innovative ideas are handled effectively at every stage of the process, from analysis, to development and implementation. Innovation and the development of the Bank's products and services is conducted within a business accelerator called Digital Future. Digital Future puts together teams from across the Bank who design and launch fintech solutions and the Bank has openly discussed the methodology used to develop these products and services. Some of the solutions launched during the year include:
Home Finances where people can get a clear picture of their personal finances and analyze where they are spending money. This represents a milestone in financial services in Iceland, where anybody who has an account or cards at more than one bank can get a comprehensive overview of their finances. This new product is available to anyone, not just Arion Bank customers.


Pay with your watch and phone. A new solution allowed customers to start paying for goods and services with Garmin Pay, Fitbit Pay and Apple Pay.


Insurance in the Arion app. Anyone can get insurance quotes and buy insurance from Vörður and view their current insurance coverage from Vörður by using the Arion app.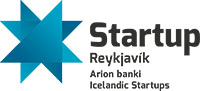 Supporting entrepreneurs in business accelerators
Since 2012 Arion Bank has run the seed investment programme Startup Reykjavík. Its goal is to create an environment where entrepreneurs can receive advice and guidance from experienced mentors in order to realize their ideas and thereby create new business opportunities.
Participating companies are offered seed funding in the form of equity and working facilities where entrepreneurs have the opportunity to work together, receive mentoring and meet people from the seed investment scene at public events. The companies are also given the opportunity to present their business ideas to Icelandic and international investors with a view to discussing how to develop the ideas and raise future funding. Startup Reykjavík is wholly owned by Arion Bank but the business accelerator is run in collaboration with Icelandic Startups.
During the summer of 2019 a total of 10 companies participated in Startup Reykjavík, which concluded with an investment day at Arion Bank's headquarters, where 150 investors and other guests attended the companies' presentations.
The 10 participating companies were: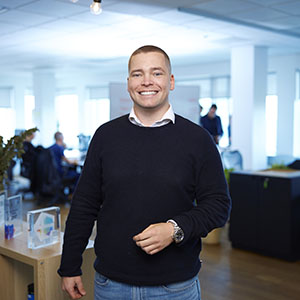 Baseparking
A car parking service at Keflavík International Airport which has served more than 20,000 customers.
baseparking.is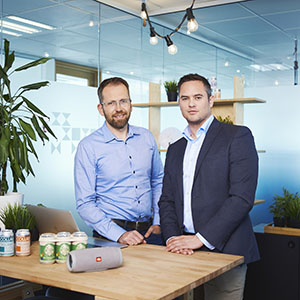 CheckMart
Efficient infrastructure and ecosystems for online stores.
www.karfa.is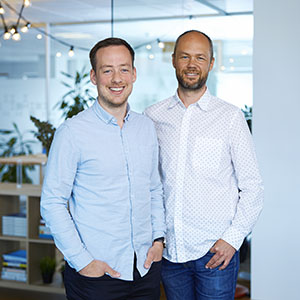 Hvíslarinn
Software solution which fosters better and safer service to patients by using smart technology, automation and artificial intelligence to enable people in the health sector to enhance efficiency and time management.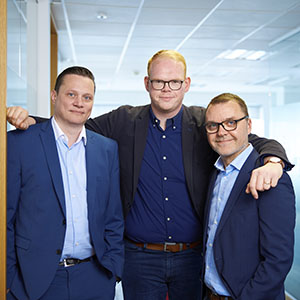 Íslensk gervigreind
Digital employee in the cloud who simplifies companies' procedures and services.
www.igg.is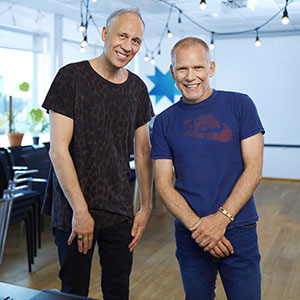 Snorricam
Highly developed tool for filmmaking which is attached to the body and allows filmmakers to get unique shots
www.snorricam.com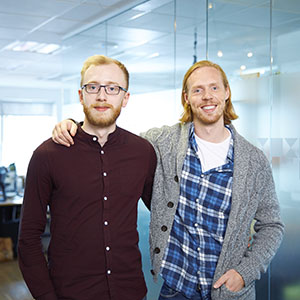 TrackEHR
Secure digital treatment platform between doctors, patients and relatives. Admitted patients will still see their doctors but additionally receive real-time information to their smartphone about the current condition and treatment.
www.trackehr.is

Arion Bank has also run the seed investment programme Startup Energy Reykjavík which is based on the same template as Startup Reykjavík but it focuses on projects and companies in the energy sector. SER is a collaborative project between Arion Bank, Landsvirkjun, GEORG, Innovation Center Iceland, Icelandic Startups and Iceland Geothermal.
Arion Bank has invested in all the companies, more than 100, selected to participate in the two business accelerators.
The establishment of Startup Reykjavík was a ground-breaking and crucial step in Iceland at the time and provided a great incentive for other business accelerators, funds and the authorities to provide stronger backing for innovation. It is important to continue to assess and develop ideas and processes to match the prevailing environment at any given. Arion Bank is therefore re-evaluating its involvement in this area in the future and as a result Startup Reykjavík will not be held in the summer of 2020.
Innovative partners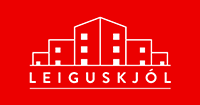 Enhanced service to people on the rental market through Leiguskjól
Leiguskjól is an excellent example of a partner which the Bank has selected to develop and support specific services provided by the Bank. Leiguskjól participated in Startup Reykjavík in 2018, and the Bank invested in the company, acquiring a 6% interest. In 2019 the Bank entered into a partnership agreement with the company and increased its investment to 51%. The investment and partnership agreement with Leiguskjól clearly demonstrates the Bank's commitment to stepping up its collaboration with fintech companies, where the aim is to utilize the Bank's core strengths and to combine it with the focus and dynamism of innovation.
Funding startup companies with European Investment Fund
In 2016 Arion Bank began collaborating with the European Investment Fund (EIF), and now offers funding for small and medium-sized enterprises who are planning to bring innovation into their business, whether in the form of new products, procedures or services. The aim of this partnership is to provide companies with access to funding at lower interest rates once certain conditions have been met and thereby to support innovation, stimulate business activity, research and development. The loans are intended for SMEs planning to invest in:
New production
Introducing new products, procedures or services
Development
Newer methods
Technology
The EIF guarantees the part of the loan provided by Arion Bank and the customers benefit from the partnership by paying lower interest rates. The EIF is owned by the European Investment Bank and partners 74 financial institutions in 29 European countries. Arion Bank is the only bank in Iceland to collaborate with the EIF.
Eyrir Sprotar – investing in startups
Arion Bank, in cooperation with Eyrir Invest, runs the venture capital fund Eyrir Sprotar slhf. Eyrir Invest and Arion Bank are the fund's largest shareholders. The fund is worth ISK 5.5 billion and has invested in 11 companies.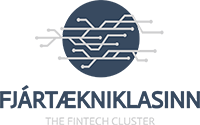 Advancing innovation on the financial market with the Fintech Cluster
Arion Bank's involvement with fintech companies was further bolstered when it became of a member of the Fintech Cluster in 2019. The purpose of the Fintech Cluster is to advance innovation in the financial sector. The Fintech Cluster also runs an innovation centre and organizes a range of events. One such event was held in November 2019 when Benedikt Gíslason, CEO of Arion Bank, took part in a fireside talk. Here Benedikt and Gunnlaugur Jónsson, managing director of the Financial Cluster, discussed the opportunities and threats which fintech companies pose to traditional banking.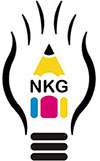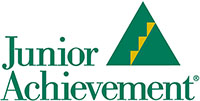 Supporting young entrepreneurs
Arion Bank is one of the main sponsors of the NKG innovation competition which is designed for students in the 5th-7th grade. Students receive instruction on how to develop their projects, from the ideas stage to reality with the aim of enriching the children's imagination and harnessing their creativity.
The Bank is also one of the main sponsors of Junior Achievement Iceland. The role of these organizations is to prepare young people for the future and to improve their skills for the job market and by promoting education in innovation, entrepreneurship and business at secondary school level. Innovation is presented to students with the aim of fostering the spirit of entrepreneurship and training the innovators of the future. In 2019 more than 500 students from thirteen schools took part and this number is set to grow over the next few years. The aim is to give Icelandic students the opportunity to experience innovation first hand in the classroom. Arion Bank is one of four sponsors behind the project.
Art and design
In recent years Arion Bank has regularly held art exhibitions and lectures on art and design at its headquarters.
The exhibition Eftir kúnstarinnar reglum (By the Book), which opened in late 2018 at the Bank's headquarters, was extended well into 2019 due to its popularity. The exhibition displayed works by several naïve artists born around 1900, including works not seen in public for more than half a century, mixed with works by four contemporary artists.
In March the Bank's headquarters became one of the venues for DesignMarch for the fourth time. In 2016 Arion Bank and the Iceland Design Centre signed a partnership agreement on the Bank's involvement in this main design festival in Iceland. The DesignMatch event was hosted at our headquarters as part of DesignMarch. It has been described as a kind of trade fair where Icelandic designers are given the opportunity to meet international buyers and manufacturers and to present their ideas and designs. The Bank held an interesting lecture on the future in conjunction with DesignMarch, where speakers included Kristian Edwards, senior architect at Snøhetta, one of the most prominent architectural firms in the world, and Michael Morris who among other things has designed potential Mars habitat for NASA.
The Bank owns around 1250 works of art by Iceland's leading artists. In 2019 the emphasis was on exhibiting works from the Bank's own collection and in May an exhibition of selected works was opened at the headquarters. One floor in the exhibition was dedicated to works featuring flowers. At the same time an exhibition opened at Reykjavík Art Museum focusing on flower paintings and drawings by Iceland's most beloved artist, Jóhannes Kjarval (1885-1972), including two works lent from the Bank's collection. The Bank has enjoyed good relationships with various museums in Iceland and abroad, borrowing and lending different works for exhibitions. In addition to the Kjarval paintings, the Bank lent a sculpture by one of Iceland's most acclaimed artists, Katrín Sigurðardóttir, for her solo exhibition at the Eli and Edythe Broad museum in Michigan.
In November the Bank's Akureyri branch moved to new premises and for this occasion one of the Bank's best known works was installed at the new branch. The painting Sólarlag (Straumur) by one of the pioneers of Abstract art in Iceland, Svavar Guðnason (1909-1988), was painted especially for the Bank's predecessor in 1970. There was also an emphasis on including works by artists with a connection to Akureyri at the new branch.